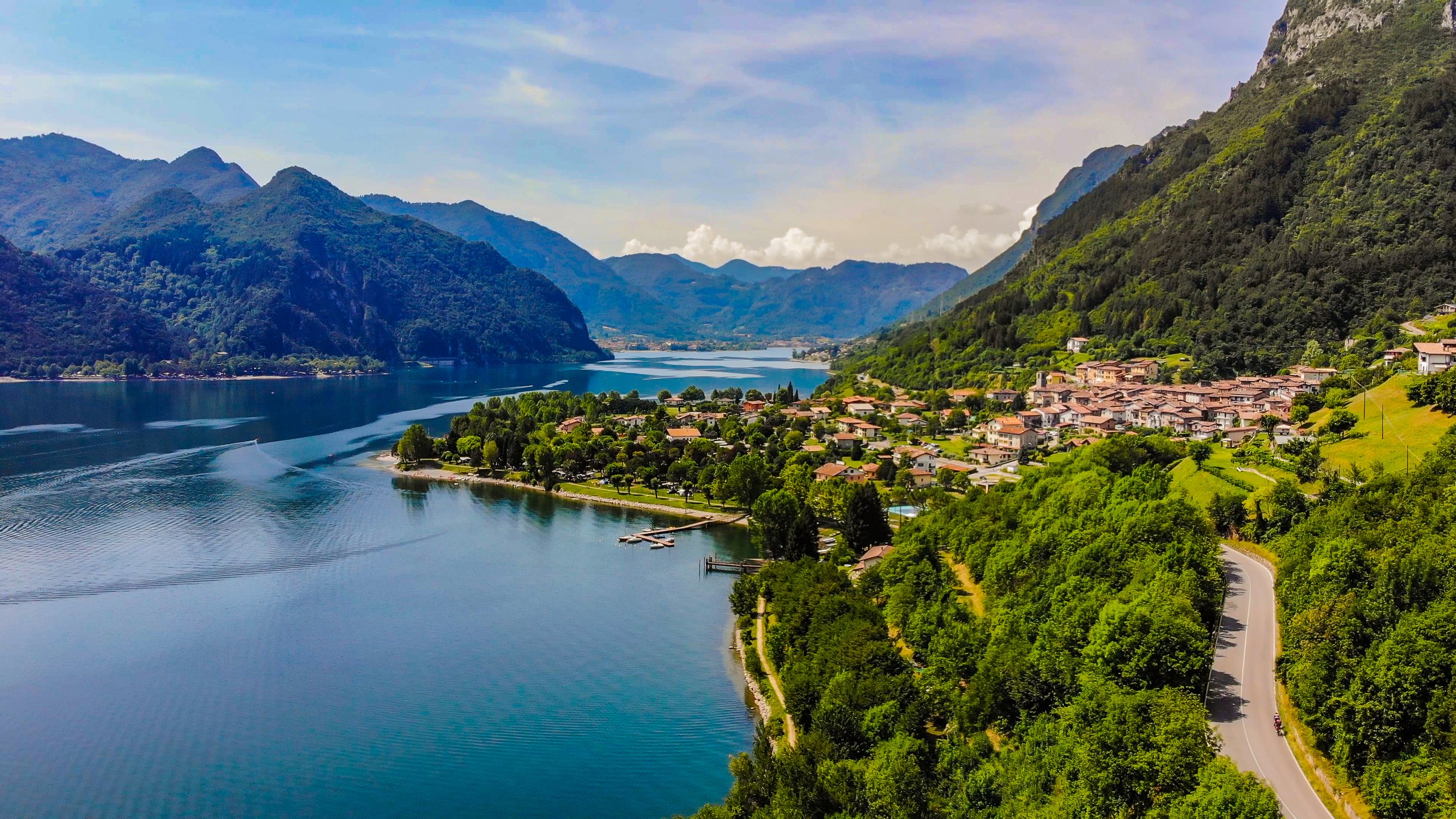 In Val Sabbia there are seventeen climbing walls, where it's possible to practice sport climbing at every level. If you are intended to test yourself, "Pilastro" is waiting for you. If you are taking the first steps in this sport, "Corna 23" offers a large variety of easy routes, in the suggestive Fairies' Sector.
The local climbers' community boasts crags with every exposure, that's why you don't have excuses. It's never too cold in "Corna di Fenere", on Lake Idro's banks, or the hard wall of "Pilastro", in the village of Barghe. Likewise, it's never too hot in "Bione", or in the crag "Moderna" in Nozza, when you're searching for a shaded time in hot Summer afternoons.
The crags are all regularly well-attended by local climbers and they are all easily accessible: You'll find a modern bolting, sporty for enjoyable climbing for experts and beginners.
When climbing in Valle Sabbia?
Crags for all tastes and seasons
Summer and Mid-Season
Most climbers prefer Summer to plan trips and climbing holidays both for the long and warm days, both for the low risk of bad weather. One of the benefits of Val Sabbia is the relatively low altitude, between200 and the 2000 m.a.s.l, this gives the area good meteorological stability compared to other alpine zones and it permits climbers to enjoy warm and dry weather, also during Fall and Spring. The perfect crag for mid-season is Corna 23, in the village of Vestone, it is quite windy but facing south-east, while Bione, and the crag "Corna Nibbia", Caldoline, and Nozza area are commonly visited also in hot August days.
Besides the pleasure of climbing, in the warmer months, it's possible to enjoy the unspoiled beauty of Idro Lake, from its romantic small beaches, to the landscape and the small villages. Anfo and its famous fortress, which is the greatest  Napoleonic fortress in Italy, is not to miss, while, for adventurers of all ages, a trip to Casto Forge Park is an obligatory stop, with some via Ferrata and itineraries for adults and kids. Trekking in Valsabbia's area gives always a pleasure and great satisfaction: Gaver plain, in Adamello National Park, includes several panoramic trails, but also nice walks for kids and families, from the picturesque Lake "Vacca" to the peak "Terre Fredde" and "Cornone di Blumone". For white dolomite rocks lovers, a trip to the peak "Caldoline" is a must: as well as the very large crag in which it's possible to climb at any level, the path "Della Resistenza" is worthy, as the peak "Corna Blacca", which means White Rock. The circular route, including the two peaks, is also possible.
Winter Season
For the hardest climbers, that prefer training on a cold rock to a glad temperature and nice evenings at the crag, Val Sabbia is perfect for the many crags facing south, like Renico, Pilastro, and Besume. Even in winter,  pleasant climbing is possible and, on clear days, is possible to appreciate quite a comfortable temperature.
In particularly snowy winters, climbers who practice also ski-touring have more than enough to go around: In Gaver and Maniva area there are always some interesting and panoramic itineraries: from lake "Vacca", it's possible to reach some peaks, like Laione and Blumone. The close area of "Monte Guglielmo" offers a pleasant ride, too.   
In Carnival Month, Bagolino celebrates its most traditional and peculiar event, which has very ancient roots and is always awaited with trepidation by local inhabitants. Those who visit Val Sabbia during the winter season have to stop in Bagolino, to attend the Carnival, a one-of-a-kind event, to drink a glass of wine, and to visit a little village full of beauty and culture.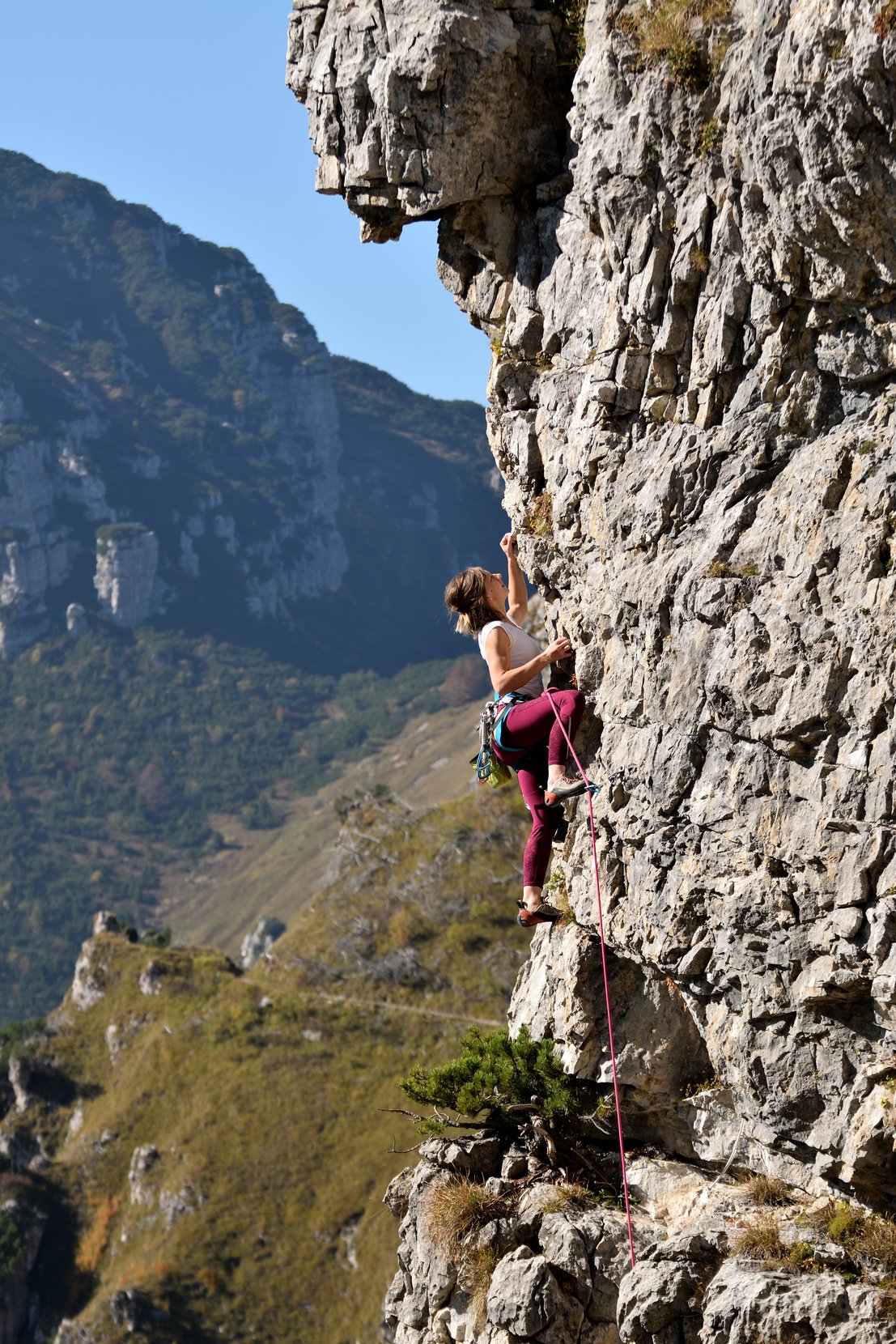 Val Sabbia
Brief historical and geographical summary
In Brescia Pre-Alps, Val Sabbia looks like a natural extension of Val di Chiese, from the Trentino region side, between the two lakes, Idro and Garda. Due to its geographical structure, it has been called the Land between the two lakes.
Valsabbia has been always highly inhabited and rich in services and facilities, and it's also part of a natural heritage of great interest, a heritage acknowledged by the geographers Aldo Sestini and Alberto Bonapace. It's Bonapace who talks about the "complex texture of mountain ranges and limestone massifs". Valsabbia territory includes many peaks, passages, vents, and saddles, which have always been known just by local inhabitants. This particular feature of complexity and reservation made Val Sabbia a strategic place of partisan activity.
Fausto Camerini, the author of the guide "Prealpi Bresciane", mentions the typical reluctance of local mountaineers, who jealously guard the secret of their expeditions, and it's why this guide has the purpose of inviting mountain lovers to discover a largely inhabited area, but mostly still wild and untouched in many of its faces.
What's for dinner?
Val Sabbia has always guarded a unique know-how and culture, which are especially pleasing at the table. Spiedo Bresciano, which is the main typical dish in Brescia, is not always available on every restaurant list, because its time preparation is quite intensive: it takes more than four hours of cooking time and long previous spitting. This is the reason why trying Spiedo is a special occasion! The legend says that the Valsabbia recipe is the winner to have an excellent Spiedo.
Another product worth tasting in Val Sabbia restaurants is cheese. Bagoss is the most famous cheese quality and it's typical of Bagolino pastures. In all of Val Sabbia, there are many farms, with a high production of a large variety of cheese, which is available in many shops in the area.